Waiting on Wednesday is a weekly event hosted by
Breaking the Spine
that spotlights upcoming releases that we're eagerly anticipating.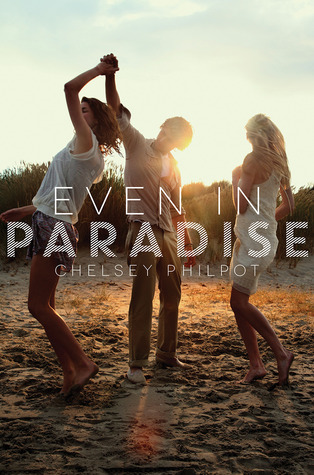 ABOUT
Title: Even in Paradise
Author: Chelsey Philpot
Series:
N/A
Publisher:
Harper Collins
Release Date:
October 14th 2014
GoodReads Page
Synopsis:
When Julia Buchanan enrolls at St. Anne's at the beginning of junior year, Charlotte Ryder already knows all about the former senator's daughter. Most people do... or think they do.

Charlotte certainly never expects she'll be Julia's friend. But almost immediately, she is drawn into the larger than-life-new girl's world—a world of midnight rendezvous, dazzling parties, palatial vacation homes, and fizzy champagne cocktails. And then Charlotte meets, and begins falling for, Julia's handsome older brother, Sebastian.

But behind her self-assured smiles and toasts to the future, Charlotte soon realizes that Julia is still suffering from a tragedy. A tragedy that the Buchanan family has kept hidden … until now.
This sounds really interesting and as more of a summer read rather than a fall one, but whatever. The cover is absolutely gorgeous and I'm in a really contemporary mood right now since it's summer and stuff.
The synopsis sounds very mysterious and interesting, a little reminiscent of the mystery and the "rich white people problems"-esque drama of WE WERE LIARS. I doubt that it will be able to match the drama and lyricism of it though.
From what I've glanced at of the reviews from people who were lucky enough to read ARCs of it, it's Gatsby-esque? I've never read The Great Gatsby though I probably should because so many people say it's their favourite classic. Mine just happens to be TO KILL A MOCKINGBIRD.
Anyways, Happy reading!