Waiting on Wednesday is a weekly event hosted by
Breaking the Spine
that spotlights upcoming releases that we're eagerly anticipating.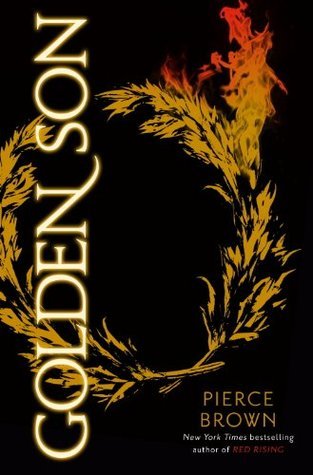 ABOUT
Title:
Golden Son
Author:
Pierce Brown
Series:
Red Rising Trilogy #2
Publisher:
Del Rey/ Random House
Release Date:
January 12th 2015
Synopsis:

With shades of The Hunger Games, Ender's Game, and Game of Thrones, debut author Pierce Brown's genre-defying epic Red Rising hit the ground running and wasted no time becoming a sensation. Golden Son continues the stunning saga of Darrow, a rebel forged by tragedy, battling to lead his oppressed people to freedom from the overlords of a brutal elitist future built on lies. Now fully embedded among the Gold ruling class, Darrow continues his work to bring down Society from within. A life-or-death tale of vengeance with an unforgettable hero at its heart, Golden Son guarantees Pierce Brown's continuing status as one of fiction's most exciting new voices.
I am so in love with Red Rising. SO in love. The first book was so freaking fantastic and I seriously seriously cannot wait for this one. This trilogy is epic and I just can't even with Darrow. I love him. I love him. Red Rising is the definition of why I love reading. Oh my god. I seriously need this book like. ASAP. I also need to get myself a copy of Red Rising too. That's gonna happen like. Soon. You'll also see my review of Red Rising soon. Cannot wait for the next installment of this trilogy. <3
Happy Reading!