That's right. You heard me. If you didn't. Let me shout it again.
IT'S A SNOW LIKE ASHES BOOK 2 TITLE REVEAL.
I have the incredible honour of revealing the title for the second book in the Snow Like Ashes series thanks to the wonderful and ever lovely Sara Raasch. (I won her giveaway yesterday and let me tell you. The title is awesome) I'm so excited to share it with you all!
If you haven't read/heard of Snow Like Ashes, one of my favourite books this year, let me give you some of the details on this book: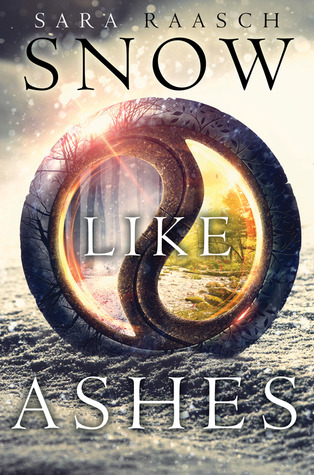 ABOUT
Title:
Snow Like Ashes
Author:
Sara Raasch
Series:
Snow Like Ashes #1
Publisher:
Balzer + Bray
Release Date:
October 14th 2014
Goodreads page
Synopsis:

A heartbroken girl. A fierce warrior. A hero in the making.

Sixteen years ago the Kingdom of Winter was conquered and its citizens enslaved, leaving them without magic or a monarch. Now, the Winterians' only hope for freedom is the eight survivors who managed to escape, and who have been waiting for the opportunity to steal back Winter's magic and rebuild the kingdom ever since.

Orphaned as an infant during Winter's defeat, Meira has lived her whole life as a refugee, raised by the Winterians' general, Sir. Training to be a warrior—and desperately in love with her best friend, and future king, Mather — she would do anything to help her kingdom rise to power again.

So when scouts discover the location of the ancient locket that can restore Winter's magic, Meira decides to go after it herself. Finally, she's scaling towers, fighting enemy soldiers, and serving her kingdom just as she's always dreamed she would. But the mission doesn't go as planned, and Meira soon finds herself thrust into a world of evil magic and dangerous politics – and ultimately comes to realize that her destiny is not, never has been, her own.
You can also read my review of Snow Like Ashes here.
Are you ready to see the title? Are you? :D
Well.
Scroll
Already.
And the title is. . . .
SNOW --
Ahh. I'm kidding.
Keep SCROLLING.
heehee
I'm evil.
AND THE TITLE IS . . .
.
.
That's right! It's
Ice Like Fire.
Now. Don't go thinking that's some kind of official graphic. Because it's not. I made it.
I made it.
(I'm procrastinating from studying for my final)
Here's what Sara has to say about Book 2:
[The title] is so, so appropriate for this book, Icanteven. Meira travels to three of the other kingdoms -- particularly Summer, where she meets Ceridwen, the Summerian princess, and the two become reluctant allies (two stubborn badass fighter girls = lots of tension and begrudging respect). And with the other kingdoms in Primoria coming more into the story, the plot gets bigger and more fun -- more characters, more politics, more action, and of course, more romance!
There's no official summary for ICE LIKE FIRE yet, so that's all you're getting right now about Book 2. ;)
This has been fun. I hope you guys love the title of Book 2 in the Snow Like Ashes trilogy as much as I do! :D
Happy Reading!