One of my goals this year is to spend less and hoard less stuff. I have so so so many books that I've acquired and bought over the years I've been blogging that I have still yet to read and I really want to read them since I did buy them for a reason.
However, there are obviously books that I'm going to want but i'm going to try and hold out unless there's something really eye catching as a pre order or I might just be doing some impulse shopping. Which you should tell me to stop. Immediately.
The books that are on this list are the books that I will definitely probably read the moment it's in my hands. Anything else will be dropped immediately so that I can pick up this book.
Here are my list of books that I absolutely must have this year!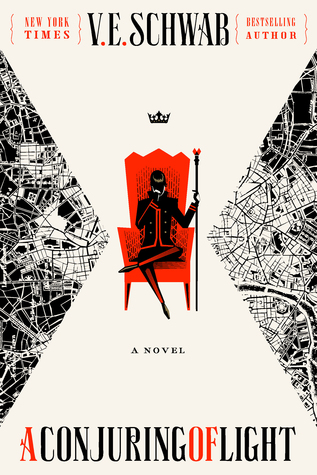 A Conjuring of Light
By V.E. Schwab
Shades of Magic #3
Goodreads Page
| Release Date: February 21st
This is an absolute must for me. I cannot even fathom how this book is going to end and I'm both excited and terrified. I love this series and if you haven't read the Darker Shade of Magic series yet, then what are you doing?? Get on it!
Strange the Dreamer
By Laini Taylor
Strange the Dreamer #1
I need this book like right now. I'm a fan of Laini Taylor's gorgeous writing and I absolutely adored her Daughter of Smoke and Bone trilogy. That series also holds a special place in my heart since it's the book that got me back into reading after a little break. Anyways, I'm excited for the gorgeous writing that will probably be in this book and is confirmed to be magical and gorgeous by those who've read it. Need it. now.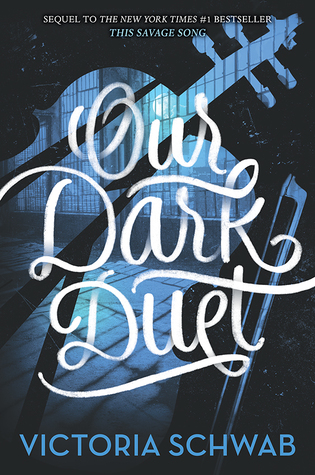 Our Dark Duet
By Victoria Schwab
Monsters of Verity #2
Goodreads Page
| Release Date: June 13th.
Can you tell that I'm a huge fan of Victoria Schwab? I adored the first novel, This Savage Song, and I'm once again excited and slightly terrified about this book since this too is the last in the series. I just want the precious darlings in this book to live and be happy. Is that so much to ask? It probably might be.
Iron Gold
by Pierce Brown
Iron Gold #1
I loved the Red Rising series and the world created by Pierce Brown in the novels. I'm excited to see more of this world and to see the aftermath of the actions from the previous series. Will it devastate me? Only time will tell.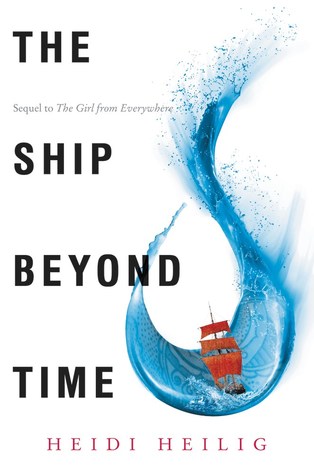 The Ship Beyond Time
by Heidi Heilig
The Girl From Everywhere #2
Goodreads Page
| Release Date: February 28th
I loved the first book and I have an e-ARC of this one that I've yet to read (story of my life) and I'm going to get to it as soon as I read some others that have been waiting in line. I'm super in love with the cover and the world and I can't wait to see what happens in this book! Also I love Heidi.
Cashmere by Temple West
Velvet Trilogy #2
There's no cover for the book yet, but there is a
teaser pic
on Temple's site. I'm so so so excited for this book. I adored the first book and I looove the characters, the world and the humour presented in Velvet. I absolutely cannot wait to read the sequel and to revisit the characters and the humour!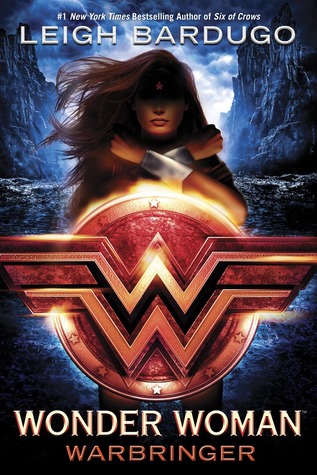 Wonder Woman: Warbringer
By Leigh Bardugo
DC Icons #1
Goodreads Page
| Release Date: August 29th
This is really a maybe for me. I'm thinking about it. NGL, I'm a Marvel girl, but I love Leigh Bardugo and also it's Wonder Woman who I'm fond of. The synopsis sounds intriguing and I'm also excited to see what Leigh's writing is like outside of the Grisha universe.
So it turns out that this is a list of sequels and my fave authors. OH WELL. I'll probably be buying more books than this because let's be real, I have poor spending habits and it's gonna be a long year. These are really the books that I have at the forefront of my mind and there may have been books I've forgotten because I'm terrible at listing things on the spot. Anyways.
Happy Reading!