Waiting on Wednesday is a weekly event hosted by
Breaking the Spine
that spotlights upcoming releases that we're eagerly anticipating.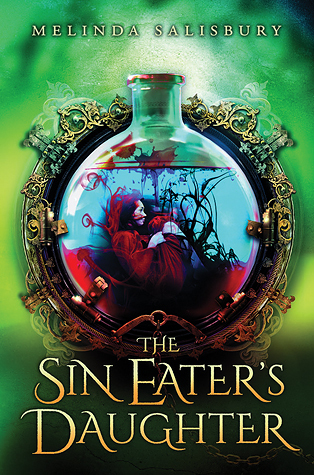 ABOUT
Title:
The Sin Eater's Daughter
Author:
Melinda Salisbury
Series:
The Sin Eater's Daughter #1
Publisher:
Scholastic
Release Date:
February 24th 2015
Goodreads Page
Synopsis:
Seventeen-year-old Twylla lives in the castle. But although she's engaged to the prince, Twylla isn't exactly a member of the court.
She's the executioner.

As the Goddess embodied, Twylla instantly kills anyone she touches. Each month she's taken to the prison and forced to lay her hands on those accused of treason. No one will ever love a girl with murder in her veins. Even the prince, whose royal blood supposedly makes him immune to Twylla's fatal touch, avoids her company.

But then a new guard arrives, a boy whose easy smile belies his deadly swordsmanship. And unlike the others, he's able to look past Twylla's executioner robes and see the girl, not the Goddess. Yet Twylla's been promised to the prince, and knows what happens to people who cross the queen.

However, a treasonous secret is the least of Twylla's problems. The queen has a plan to destroy her enemies, a plan that requires a stomach-churning, unthinkable sacrifice. Will Twylla do what it takes to protect her kingdom? Or will she abandon her duty in favor of a doomed love?
Oh maaaaan! This book sounds so incredible! The main character is the embodiment of a goddess, her touch is poison and she's an executioner. Also, there's of course the love interest and I'm already liking the fact that he's described as having an easy smile and has deadly swordsmanship. Um. *swoon*.
And look at that incredibly gorgeous cover! It's so beautiful, with detailed illustration around the flask. So so so pretty! I've also been hearing incredible things from people on twitter, about this book. I'm just so excited.
Happy Reading!