Waiting on Wednesday is a weekly event hosted by
Breaking the Spine
that spotlights upcoming releases that we're eagerly anticipating.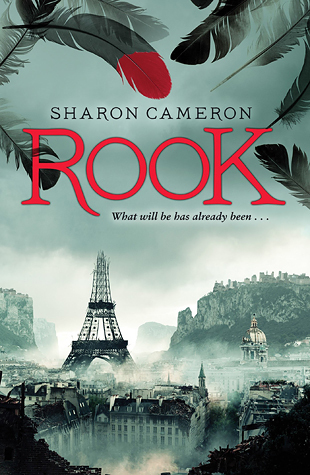 ABOUT
Title: Rook
Author: Sharon Cameron
Series: N/A
Publisher:
Scholastic
Release Date:
April 28th 2015
Synopsis:
History has a way of repeating itself. In the Sunken City that was once Paris, all who oppose the new revolution are being put to the blade. Except for those who disappear from their prison cells, a red-tipped rook feather left in their place. Is the mysterious Red Rook a savior of the innocent or a criminal?
Meanwhile, across the sea in the Commonwealth, Sophia Bellamy's arranged marriage to the wealthy René Hasard is the last chance to save her family from ruin. But when the search for the Red Rook comes straight to her doorstep, Sophia discovers that her fiancé is not all he seems. Which is only fair, because neither is she.

As the Red Rook grows bolder and the stakes grow higher, Sophia and René find themselves locked in a tantalizing game of cat and mouse.
The last dystopian I read was The Book of Ivy and it's mostly been a flood of fantasy lately and I find myself craving to read a dystopian. This book sounds pretty interesting and also it takes place in what was once Paris and also since it says Commonwealth across the sea, Canada? Also, there's a possible criminal and y'all know how I feel about crime in novels. ;)
Happy Reading!