Waiting on Wednesday is a weekly event hosted by
Breaking the Spine
that spotlights upcoming releases that we're eagerly anticipating.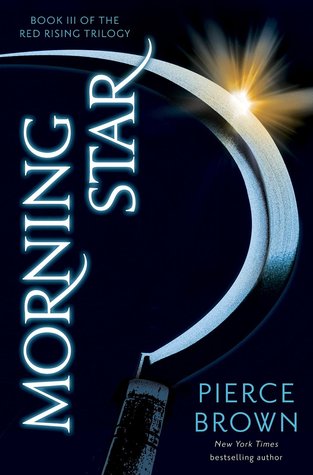 ABOUT
Title:
Morning Star
Author:
Pierce Brown
Series:
Red Rising Trilogy #3
Publisher:
Del Rey
Release Date:
February 9th 2016
Goodreads page
Synopsis:
Red Rising thrilled readers and announced the presence of a talented new author. Golden Son totally changed the game and took the story of Darrow to the next level. Now comes the exhilarating conclusion to the Red Rising Trilogy: Morning Star.

Born a lowly Red in the mines of Mars, Darrow lost his beloved wife to the treacherous Gold overlords. Vowing to fight for the future that his wife believed in, Darrow joins a secret revolutionary group and is remade into a Gold so that he can infiltrate the ruling class and bring them down from the inside. Now, after years of hiding amongst the Golds, Darrow is finally ready to declare open revolution and throw off the chains of oppression. Nothing in Darrow's world has been easily won, and this final fight will be the most harrowing of all.
I have
no chill
when it comes to this series. I adored the first and the second book and both of them DEVASTATED me.
Absolutely do not read the synopsis if you haven't read the first two,
because you're going to want to read the first two books first. I cannot wait to read this novel and find out exactly what is going to happen to Darrow and all the other characters in the book. All I want is happiness for them and I feel like that may be too much to ask of Pierce Brown, because he definitely loves to do cruel things to his characters and kill me with his writing and plot.
Here's some info on the first book if you haven't read this incredible series yet.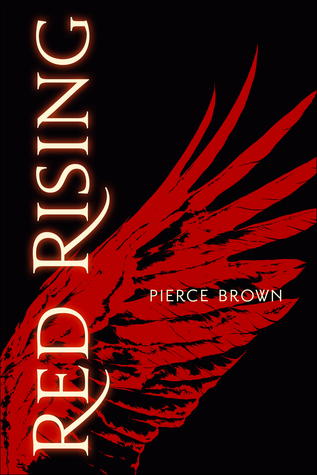 ABOUT
Title: Red Rising
Author: Pierce Brown
Series: Red Rising Trilogy #1
Publisher: Del Rey
Release Date: January 28th 2014
Synopsis:
The Earth is dying. Darrow is a Red, a miner in the interior of Mars. His mission is to extract enough precious elements to one day tame the surface of the planet and allow humans to live on it. The Reds are humanity's last hope.

Or so it appears, until the day Darrow discovers it's all a lie. That Mars has been habitable - and inhabited - for generations, by a class of people calling themselves the Golds. A class of people who look down on Darrow and his fellows as slave labour, to be exploited and worked to death without a second thought.

Until the day that Darrow, with the help of a mysterious group of rebels, disguises himself as a Gold and infiltrates their command school, intent on taking down his oppressors from the inside. But the command school is a battlefield - and Darrow isn't the only student with an agenda.
Happy Reading!